Machining of rotor T-slots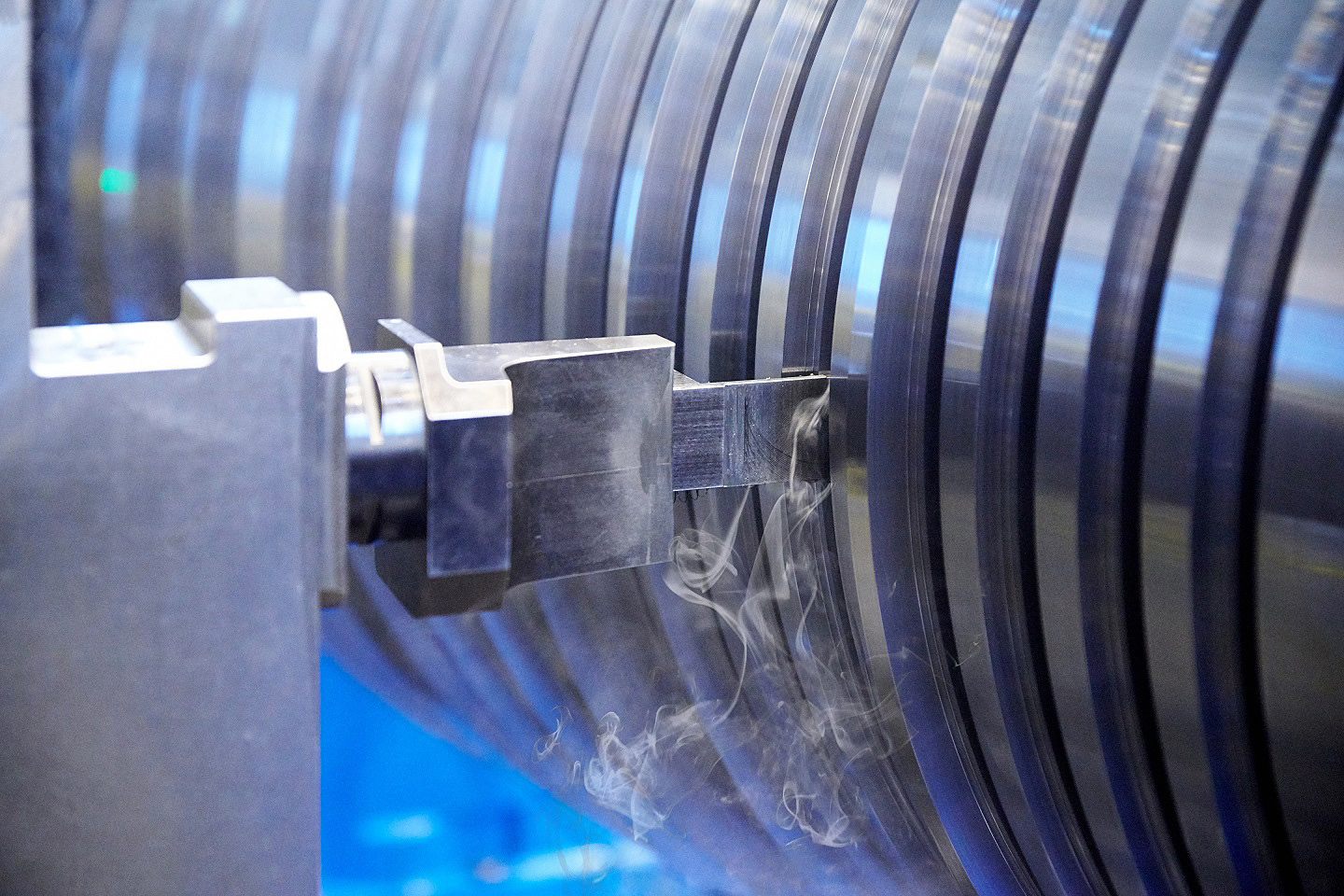 Machining of rotor T-slots
Doosan Škoda Power s.r.o.
Can you guess if and how the distance between Pilsen and Prague could be crossed in 135 seconds? By air? Not even the JAS-39 Gripen supersonic fighter with a maximum speed limit of 'only' 2200 kph, can reach such a high speed. Yet the longest moving blade (1220 mm) of the steam turbine by Doosan Škoda Power could easily do it. It reaches a speed of up to 2440 kph at 30,000 rpm.
In the photo, you can see the process of creating a T-slot on a compressor blade designed for a combustion turbine of a foreign power plant. The rotor blade is being machined by a modern GEORG CNC turning and milling centre, which can handle workpieces up to 12 metres long, weighing up to 135 tons. This particular rotor for the GT11NM series combustion turbine, with an 89 MW output, was supplied to the MIDLAND COGENERATION VENTURE in the USA. It was another successful project for Doosan Škoda Power, a leading global manufacturer and supplier of power plant equipment.
Photo: Richard Špitt