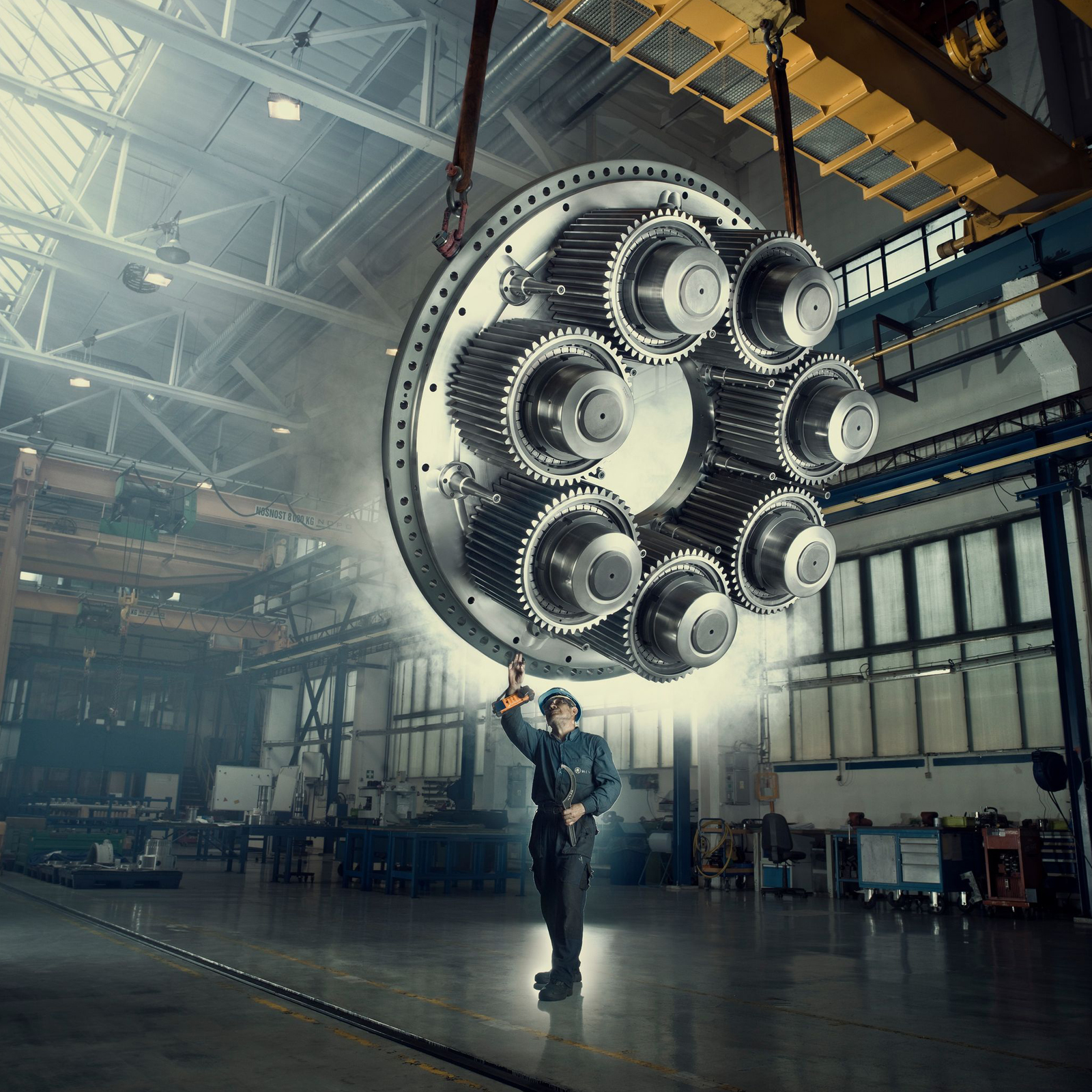 Wikov MGI a.s.
The planetary carrier for the world's currently most powerful wind power plant is pictured here, safely suspended inside the company hall. This breathtakingly large gearbox component was incorporated into the power train of a 7.7 MW wind turbine by Samsung Heavy Industries in Korea. The assembly took place in the British Isles where Samsung Heavy Industries was piloting the world's most powerful wind turbine at the time.
The second turbine was subsequently built in South Korea. Both turbines were in offshore versions, i.e. designed for positioning in shallow coastal waters. They act as 'demonstrators', in which experts from all over the world study the behaviour of such powerful turbines under the most demanding sea conditions.
Wikov in Hronov has been a world-leading manufacturer of gears and mechanical gearboxes for more than 100 years. It was then when František Wichterle founded a company for agricultural tools and simple machines in Prostějov. Later, they joined the group of Czechoslovak automotive companies producing luxury custom cars. Since 2005, when they bought the Pilsen-based Škoda Gear (producing gearboxes mainly for the mining industry and cement plants) from the Škoda Holding, they have been operating under the name of Wikov Gear, specialising in the production of gearboxes, gears and entire power trains, including remote diagnostics.
Photo: Salim Issa