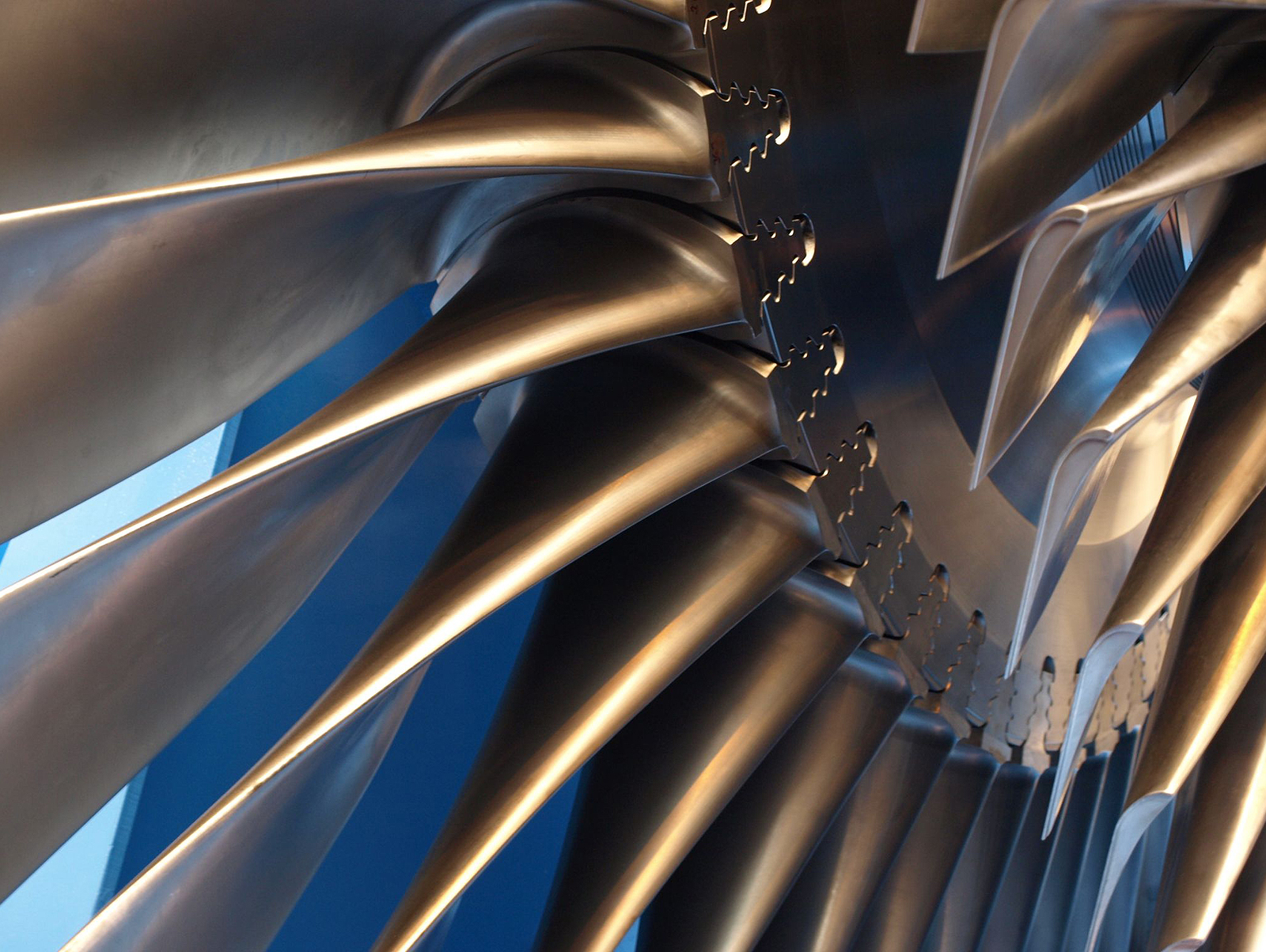 Doosan Škoda Power s.r.o.
"And yet it moves!", the famous statement by Galileo Galilei, still applies to steam turbines. Or the other way round: as long as the turbine's rotor spins, the heart of the power station runs and we have electricity for all our needs. The photo shows a detail of the attachment of the final impeller blades to the steam turbine's disk manufactured by Doosan Škoda Power in Pilsen. The longest final impeller blade used by us is 1220 mm long and weighs 47 kg.
66 identical blades are fixed in one disc. Their tips reach a speed of 2,440 kph at a normal operating rotational speed of 3,000 rpm, which corresponds to a journey from Pilsen to Prague in 135 seconds. The centrifugal force at the point of attachment is greater than the take-off weight of a Boeing 747 Jumbo Jet (450 tons). It is like each blade carrying one suspended Jumbo Jet during turbine operation.
Photo: Doosan Škoda Power s.r.o.