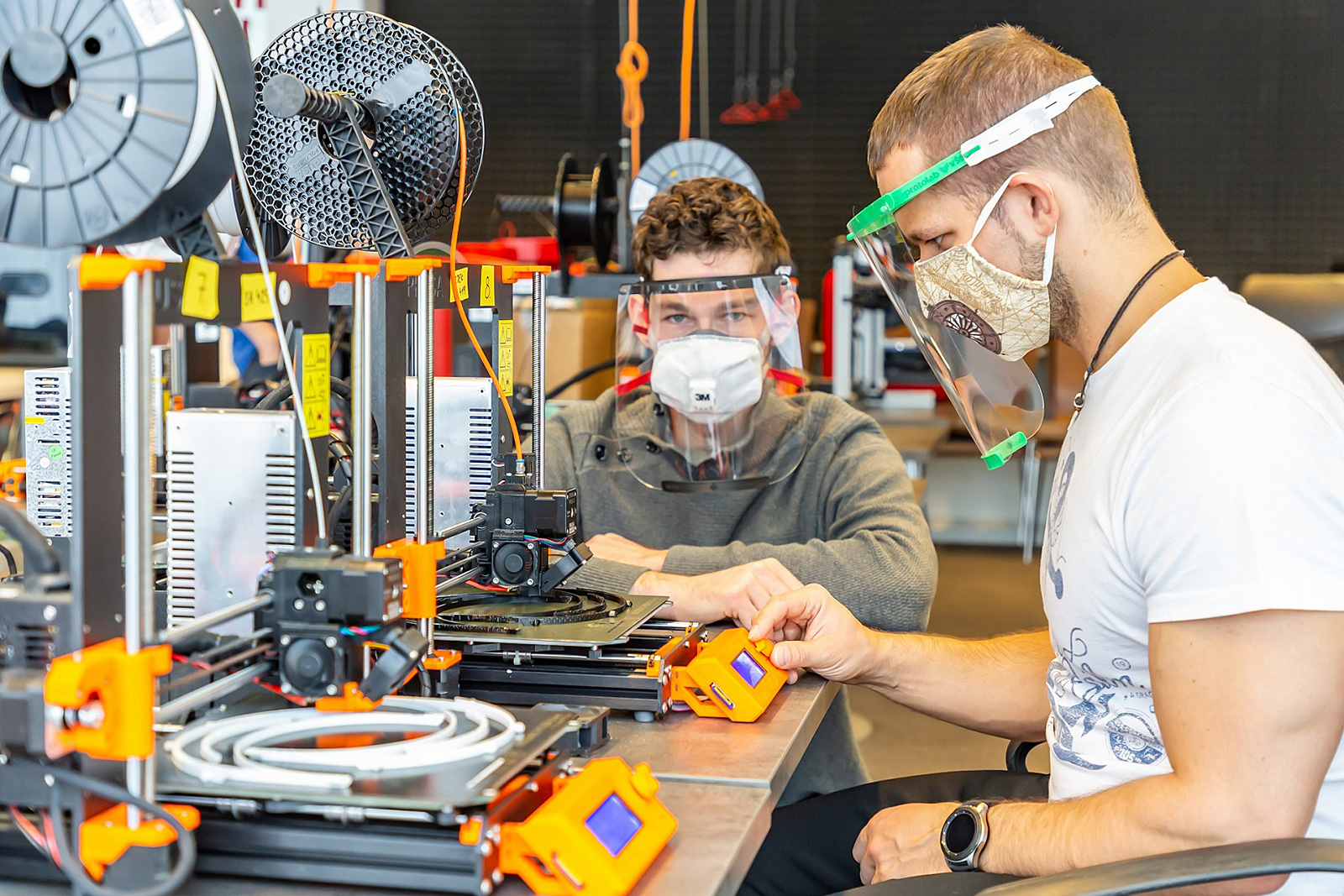 VSB - Technical University of Ostrava
This image was taken in the spring of 2020 on the campus of the Technical University of Ostrava. It captures the atmosphere in society during the first wave of the covid-19 pandemic, when the Czechs rallied together, helping in any way they could – by making protective gear, for example. The photo shows experts from the Faculty of Mechanical Engineering producing face shields on 3D printers for the staff of hospitals and social services.
The university managed to amass around sixty printers, on which the scientists printed approximately 250 pieces of protective gear each day, making it from a polymer powder that is harmless to human skin and thus suitable for healthcare. Nearly 7000 face shields were produced within the Ostrava campus during the first wave of the pandemic, used by people on the front line of the coronavirus battle throughout the Moravian-Silesian region. The doctors and nurses at the nearby University Hospital were the first to test them.
Photo: Tomáš Sláma