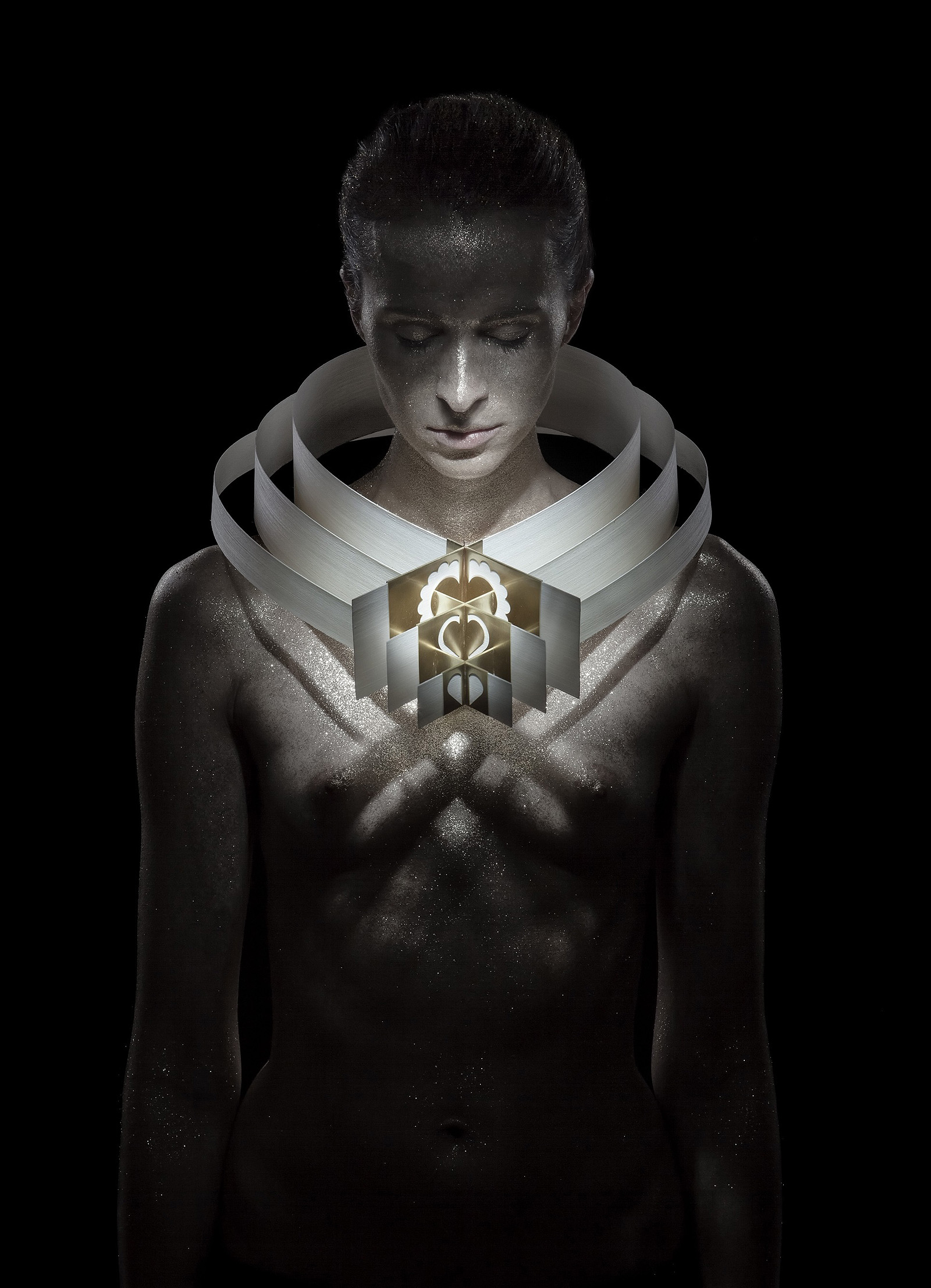 University of West Bohemia, Ladislav Sutnar Faculty of Design and Art
The quote by V. K. Novák: "Jewellery is everything we consider it to be" inspired Adela Wiesenberg to create a collection of necklaces and brooches named NAZDAR (the Czech equivalent of saying 'cheers'). This student chose the motifs of sgraffiti created by her forefather Alois Mudruňka on the Sokol Hall in the village of Uhersko at the beginning of the 19th century as the main source of her inspiration for the collection. The necklaces and brooches are made of wood veneer (ash and ebony) combined with brass details.
The jewellery was exhibited at the Marzee Gallery, which is one of the largest galleries in the Netherlands and the largest gallery of modern jewellery in the world. The artist won the prestigious TALENTE PREIS 2017 award at the Munich fair for this collection. During her studies, she began collaborating with Markéta Šumová on a joint brand named WIŠUM } and together they create original jewellery.
The University of West Bohemia and industry belong together. Among its nine faculties we can find three technical – of applied sciences, electrical engineering and mechanical engineering. Thanks to the faculty of art, students in Pilsen also have an open path to industrial design.
Photo: Tomáš Polák
Model: Markéta Šumová