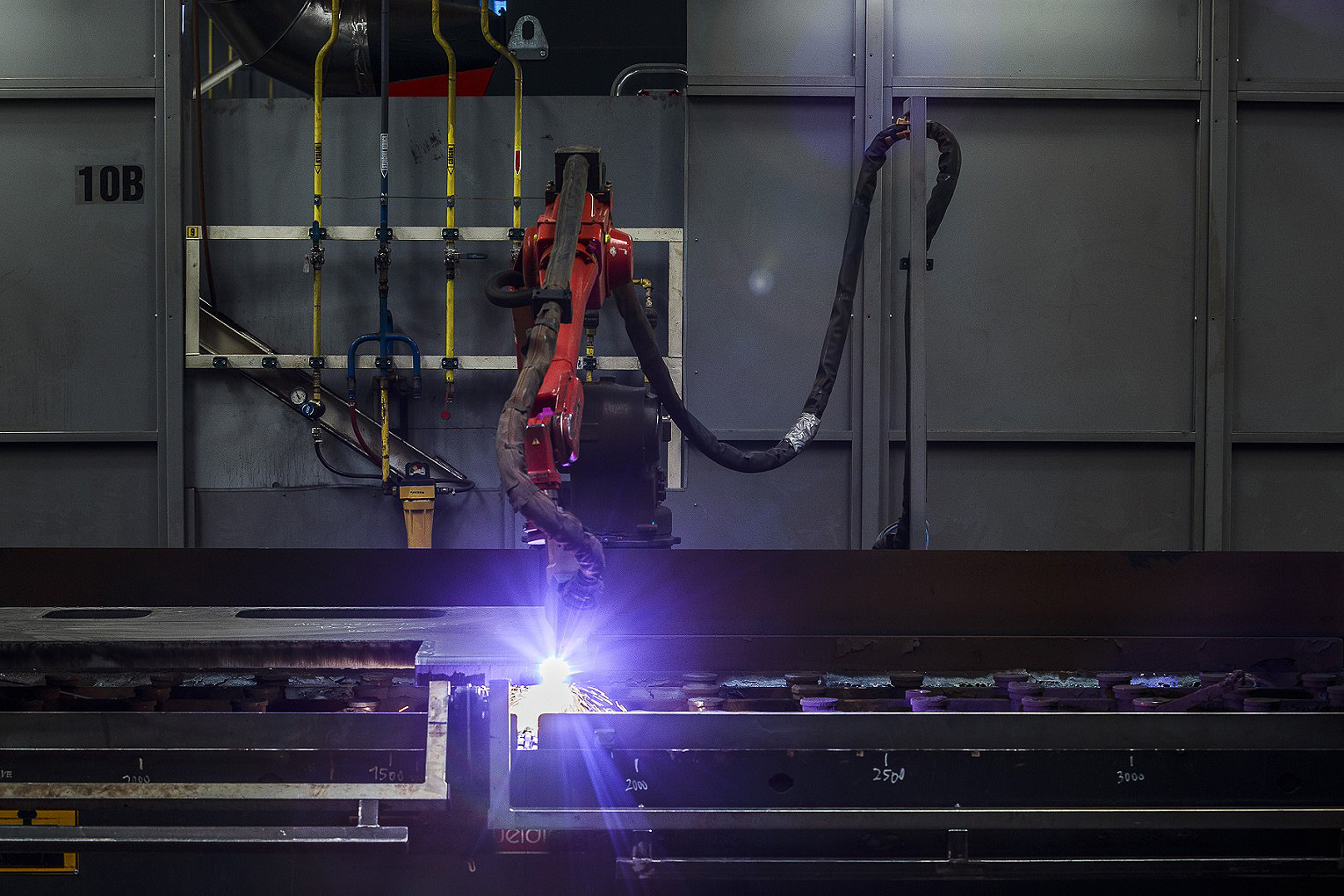 Huisman Czech Republic s.r.o.
Hi! I am a new generation Panasonic TA-1800 bevelling robot, but my colleagues call me Robotor. They bought me in 2015, so that together with welding robots I could contribute to the automation of the company Huisman and they could introduce industry 4.0.
When they skilfully programme me with the aid of 3D models, I am unrivalled in both spatial and linear cutting, regardless of the complexity of the shape or the variability of the bevel. I cut well and efficiently, day and night. Unlike people I don't enjoy taking breaks. I do my best to meet every requirement, and for that reason I know how to cut autogenously and with plasma.
I am the only one of my kind in quite a large area. And it seems also popular, since sometimes curious people from the steel structures production field come to see me, as well as students and pensioners. My colleagues also praise me for making work in the welding shop easier and faster. It's even said that thanks to me, working at Huisman is safer, which makes me truly proud!
Greetings from your Robotor.
Photo: Jiří Zerzoň